KERATIN
EXTENSIONS
A BOND MADE TO LAST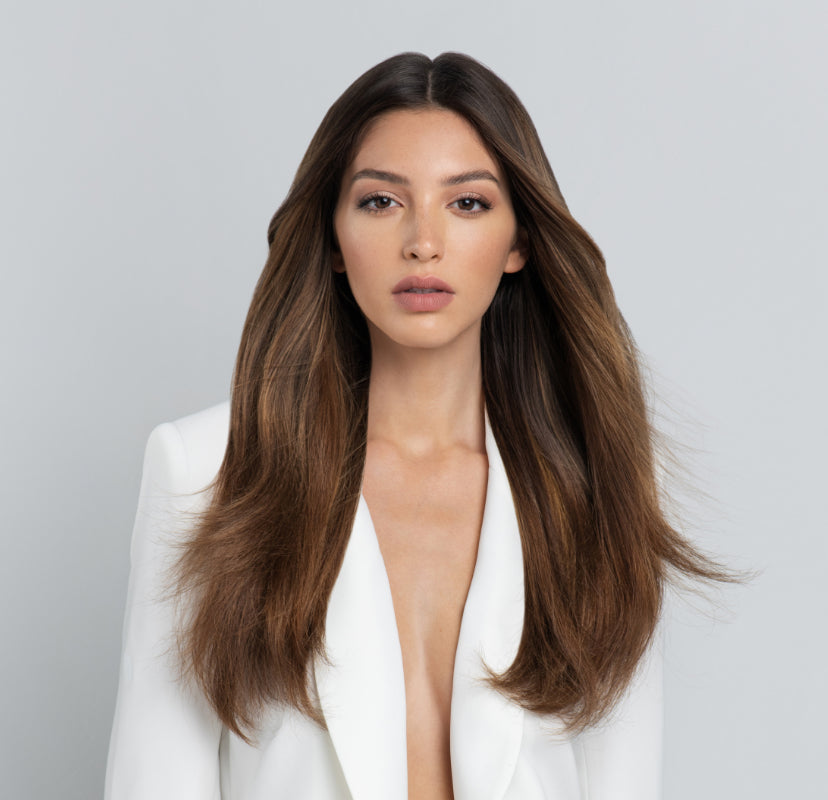 KERATIN
EXTENSIONS
A BOND MADE TO LAST
Bonded Fusion Hair Extensions
Made from top quality 100% cuticle-on Remy human hair, hairtalk® Keratin Extensions create seamless length, color, and volume without compromising discretion. Our soft, pre-customized matte bonds allow stylists to provide their clients with the tailored application and styling versatility desired. The result is discreet, comfortable, and flawless natural body wave extensions that blend perfectly with clients' natural hair.
CREATE PROFESSIONAL
ACCOUNT TO SHOP
BENEFITS
• Soft, matte keratin bond
• Discreet bond allows for undetectable application
• Pre-customized 1 cm bond height - apply more in less time
• Pre-tapered ends allow for a seamless blend into clients' hair
• Lightweight extension can be safely applied in more fragile, finer hair textures as well as hairline and fringe area
• Longer lasting than other methods: can be worn for 3-5 months
• Top quality 100% Remy cuticle-on human hair
• Limitless color combinations with over 55 colors to choose from
• Compatible with existing hot fusion/thermal application tools
• 25 strands per pack
SHOP NOW
HAIRTALK
®
Keratin Extensions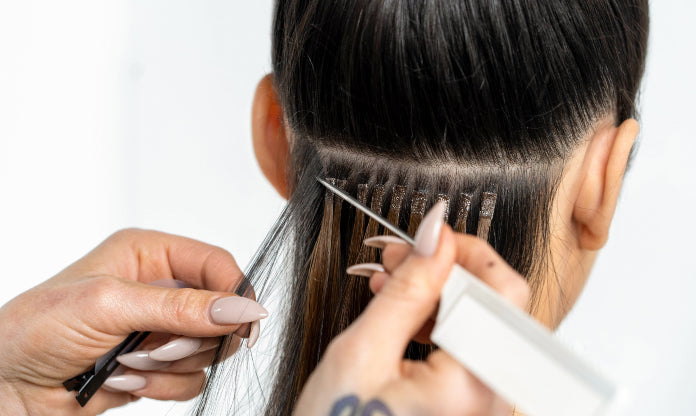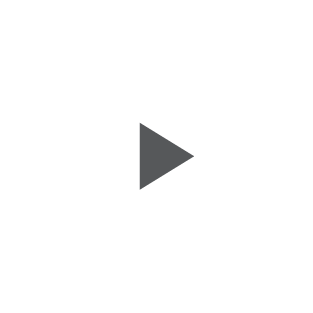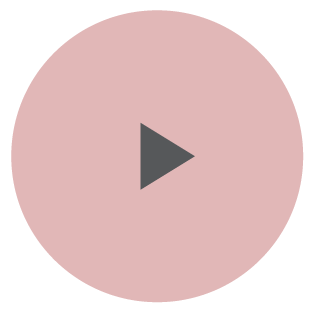 ---
Color Swatches
Choose from our wide assortment of Naturals, Rooted, and Colormelts™ colors to create the perfect new look.
*Please note root transitions may vary slightly. Swatches are shade representations only. Please refer to your Professional Color Ring when selecting shades.
---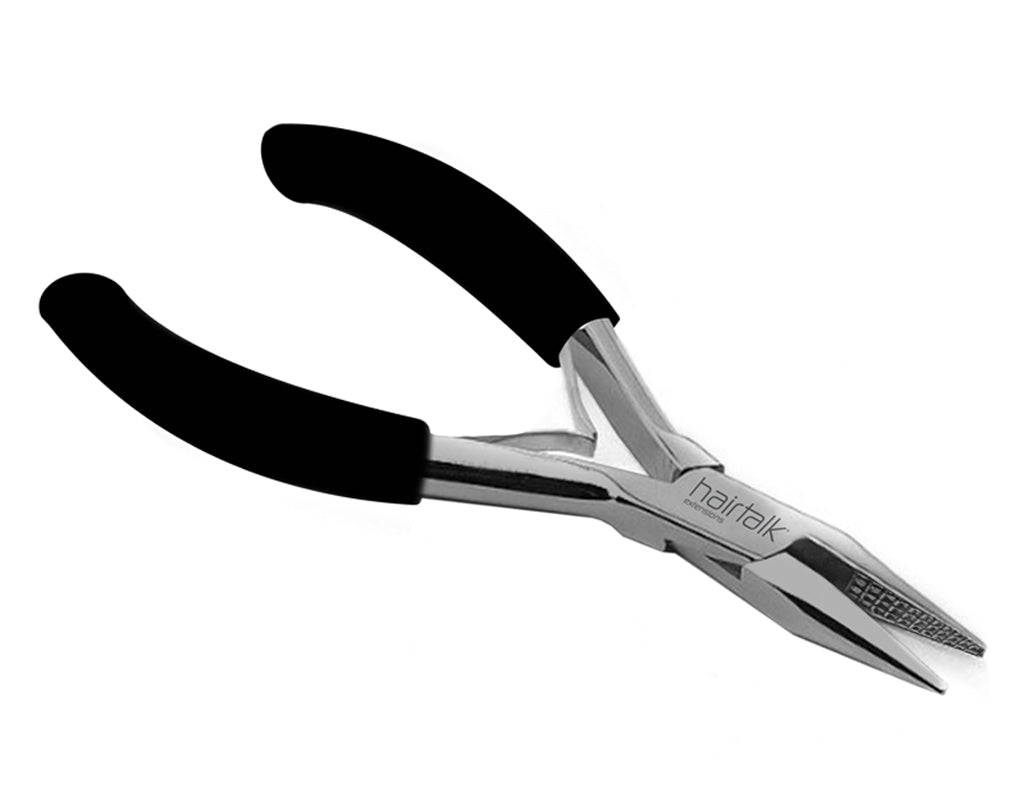 SHOP TOOLS
Keratin Tools
Perfect your keratin extensions service with hairtalk® signature professional tools. All the tools you need for keratin application and removal in one place.
SHOP TOOLS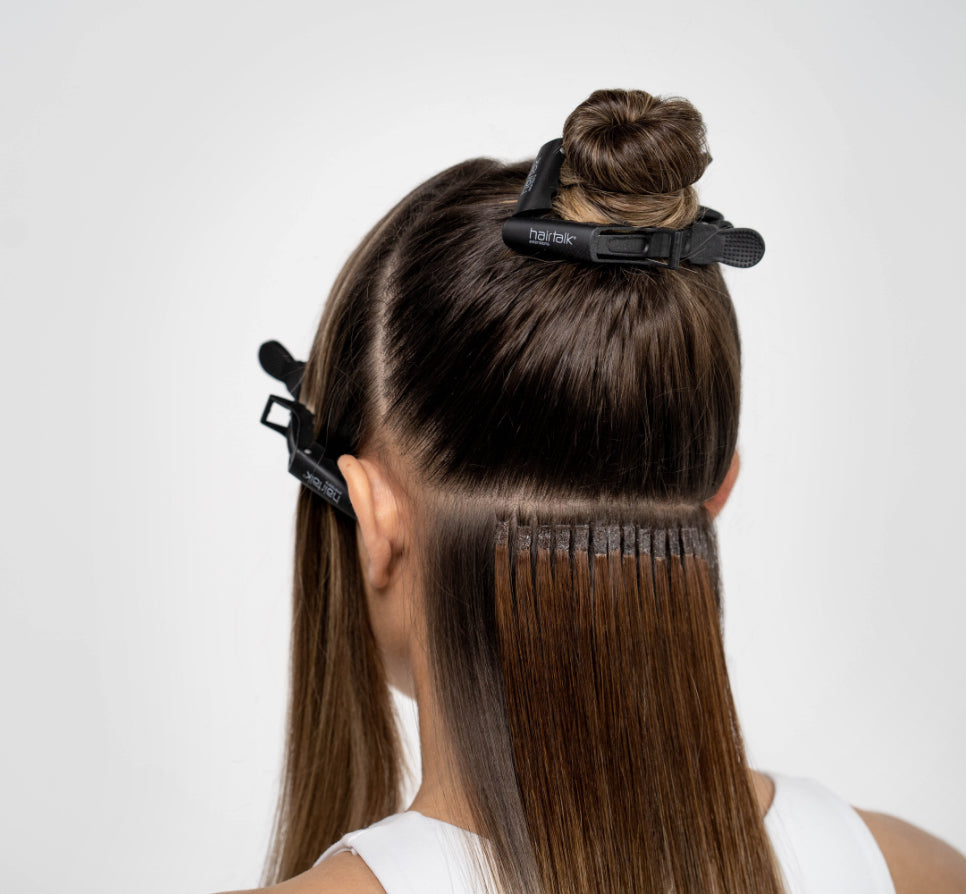 GET CERTIFIED
Virtual Certification
Master the hairtalk® keratin method. Attend a live virtual hands-on certification course to learn our refined application techniques to ensure every bond is secure, comfortable, and undetectable.
REGISTER NOW